69
in cooperation with Peter Susan Šagát, Izabela Koczanowska, New Aliens Agency (Albert Póda, Zeynab Gueye, Martina Biolková, Gertie Adelaido, Jaspit Spitzner, Natálie Pešková, Katarina Kadijevic) and SOTC (Sperm on the Clothes) in KARLIN STUDIOS - Prague, 2018.


Seven people from the New Aliens Agency were invited to join 69, performative project at
Karlin Studios
in Prague, opening on the 27th of April 2018. The assumption of the project is to blur the boundaries of various cultural disciplines (visual arts, performance and fashion) around the creation of a DIY genetic engineering workshop, relating the project to the broad stream of bio art. 69 project is based on a research about politics of bodies and abject art studies, concentrated on ignored or excluded multi-culture bodies. It raises the question, wether biological codes and processes could be a base of equality. The exhibition is also a reflection on the possibilities offered by the development of biotechnology, its improvement and consequences in our lives as well as the ethical questions around it.
The performance, held on the 27th of April, will be followed by an exhibition displaying various elements of the performance (clothes, liquids...), as the presentation of the isolated DNA of each participant and documentation, in the shape of this very website.
https://69.com/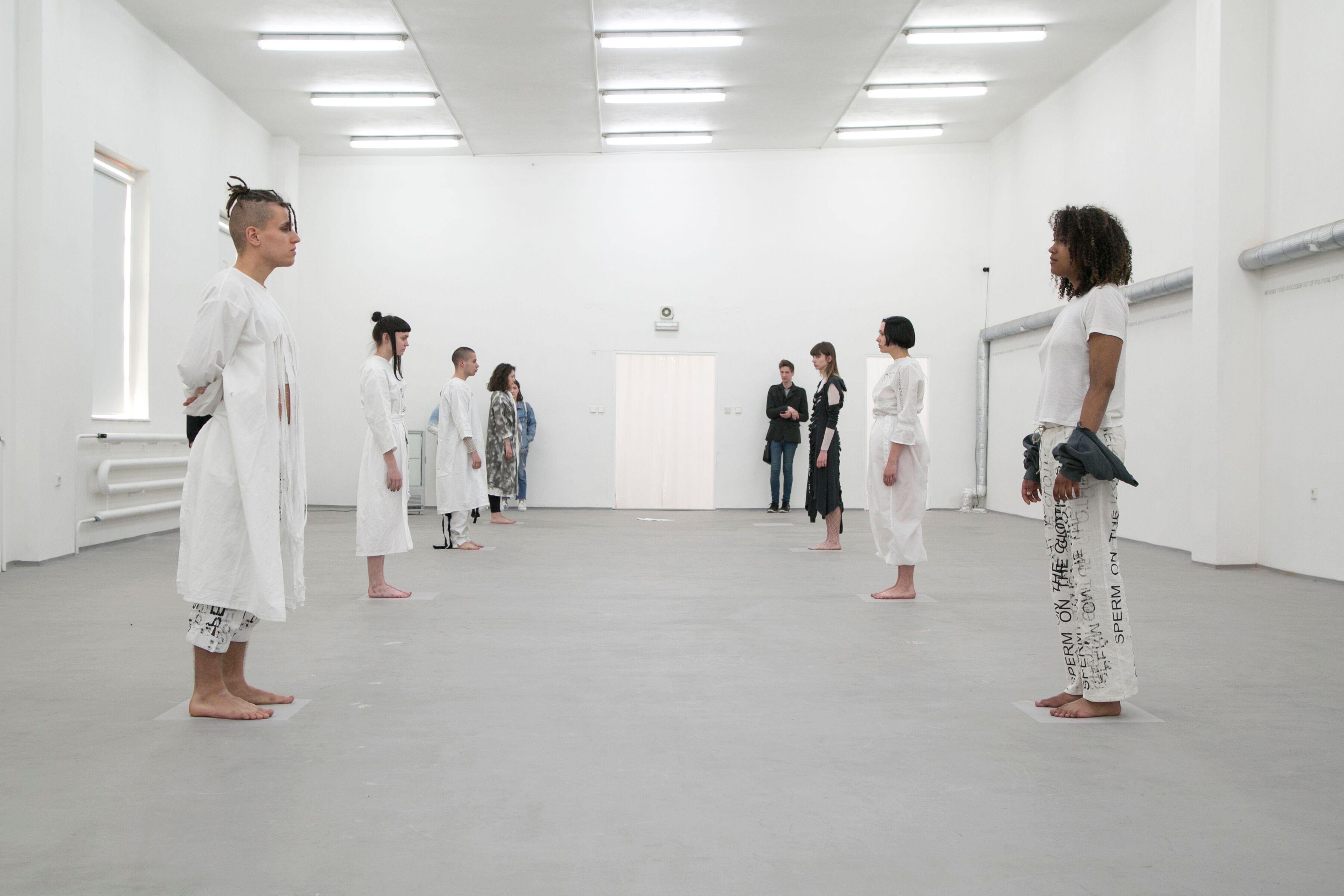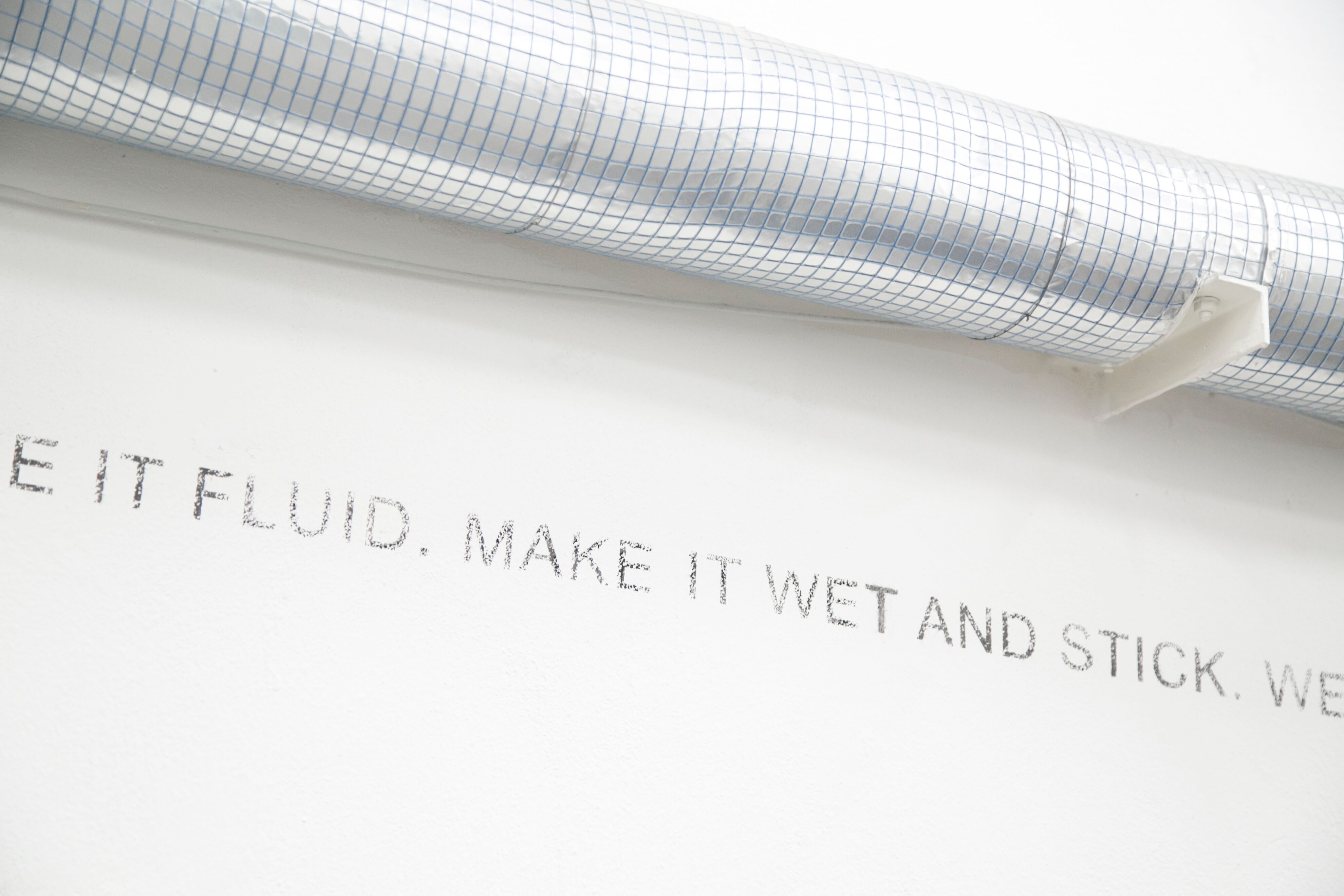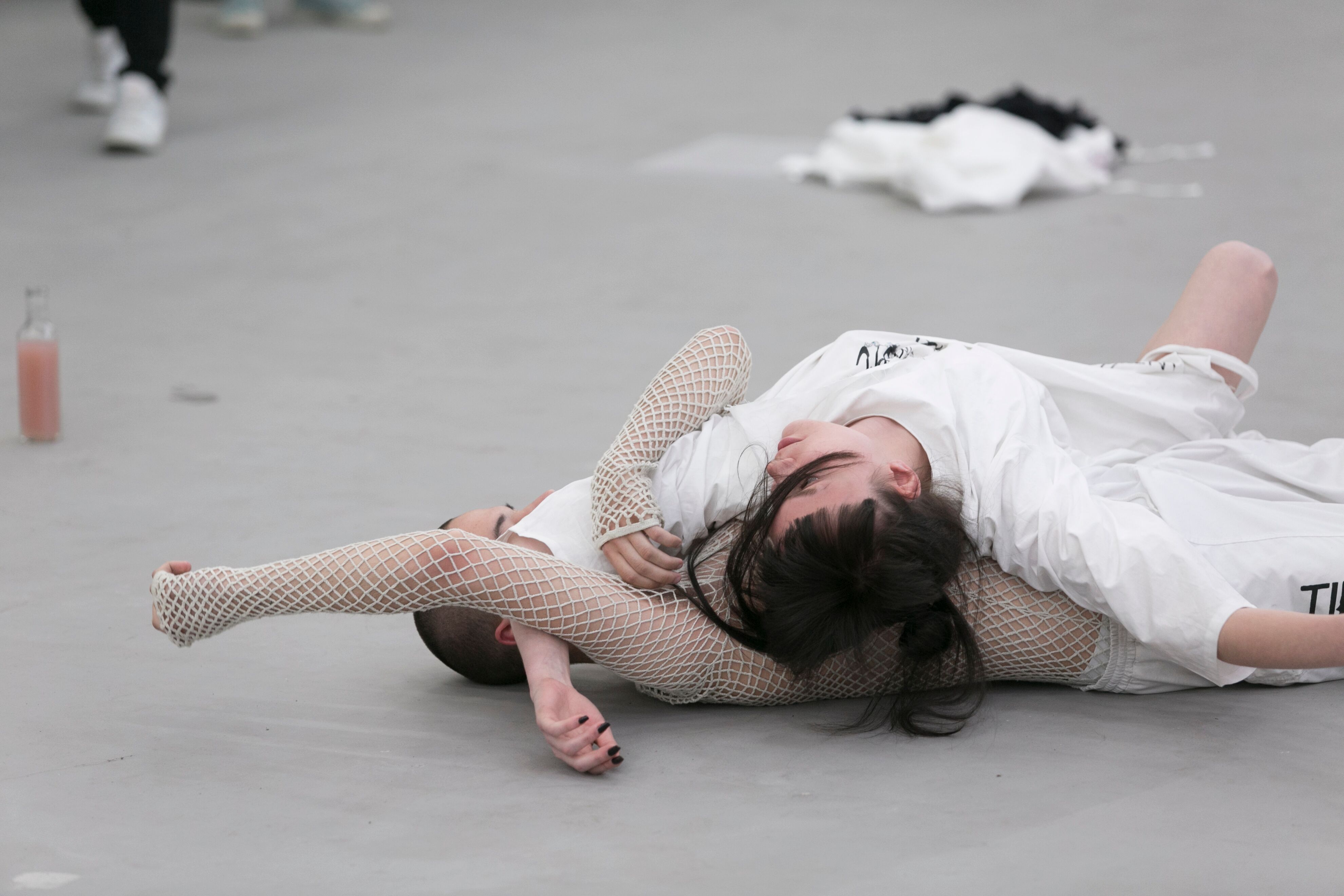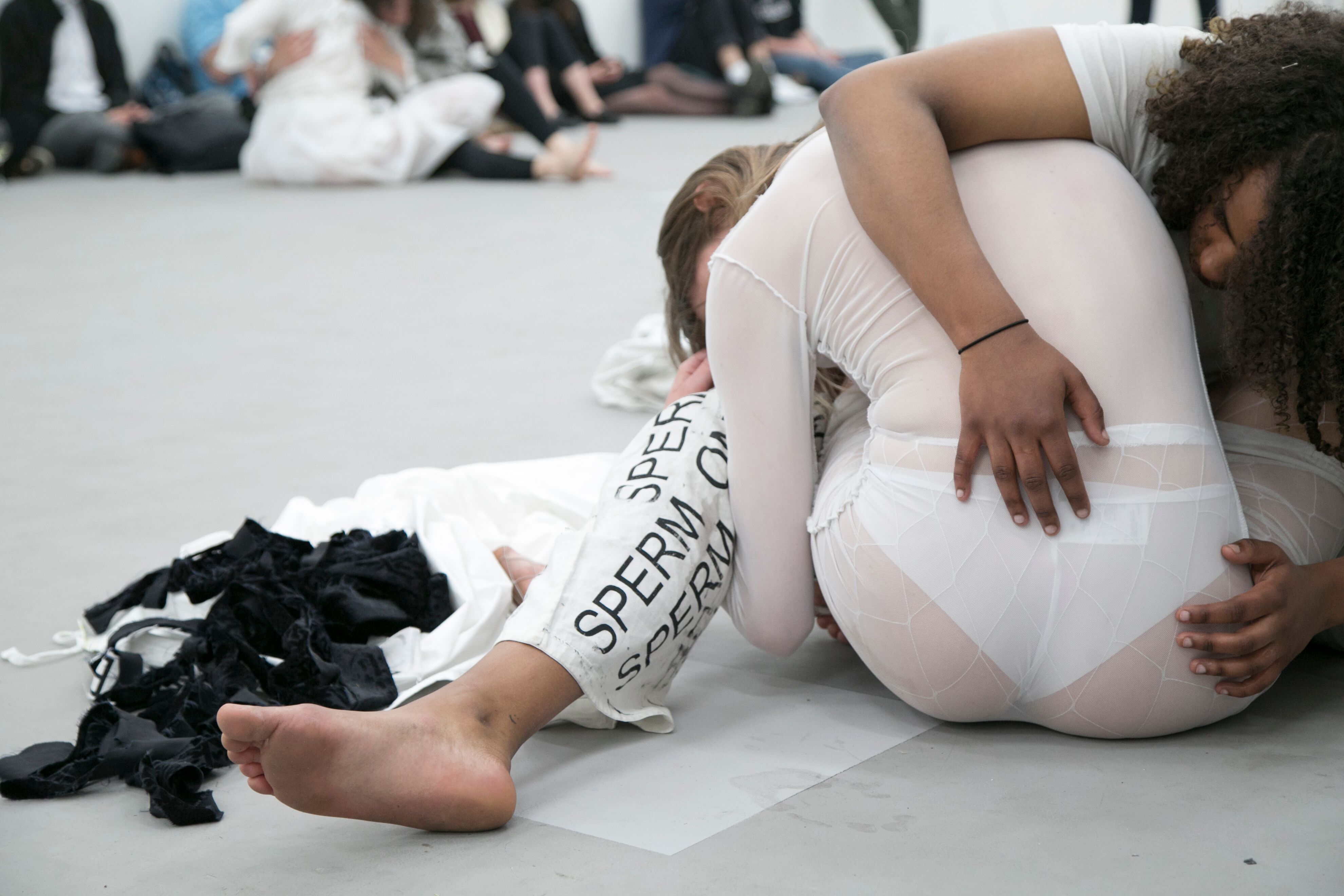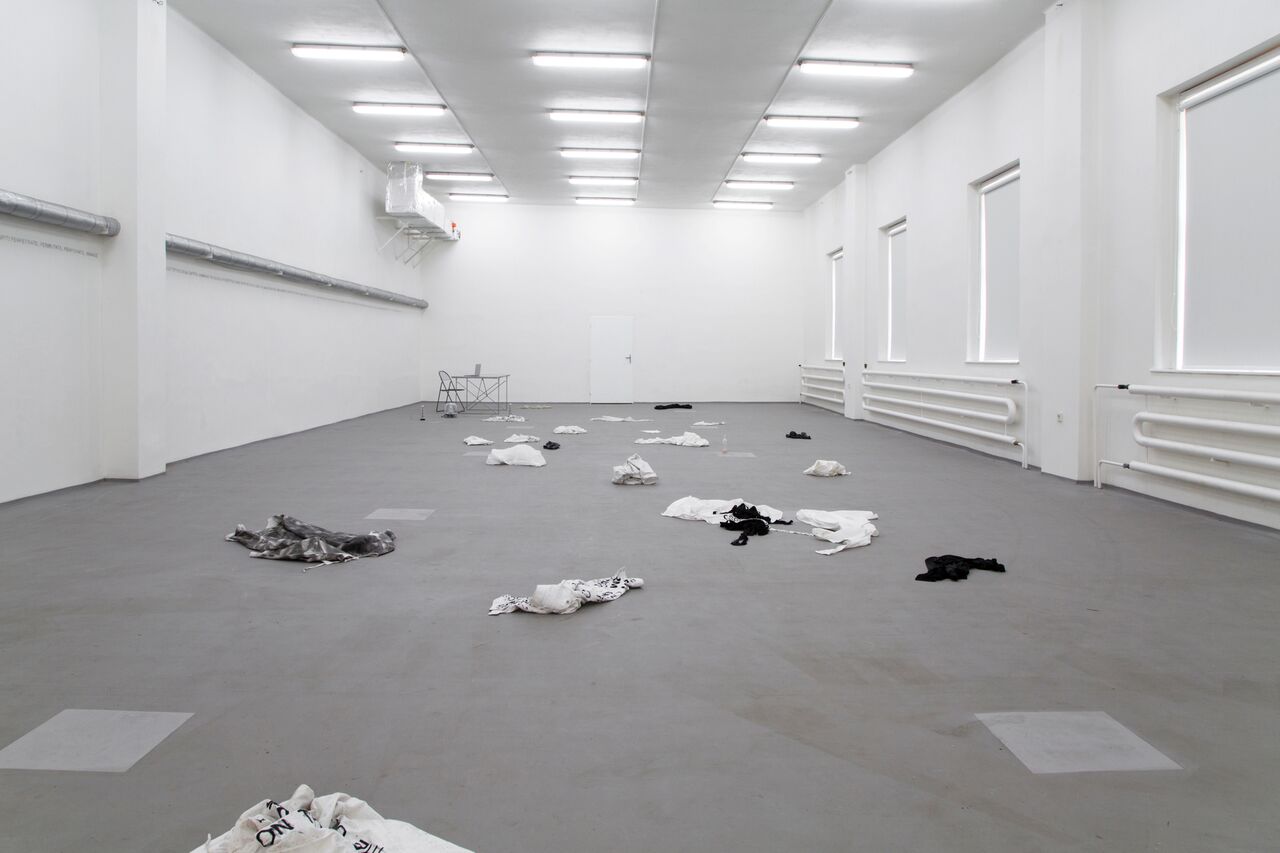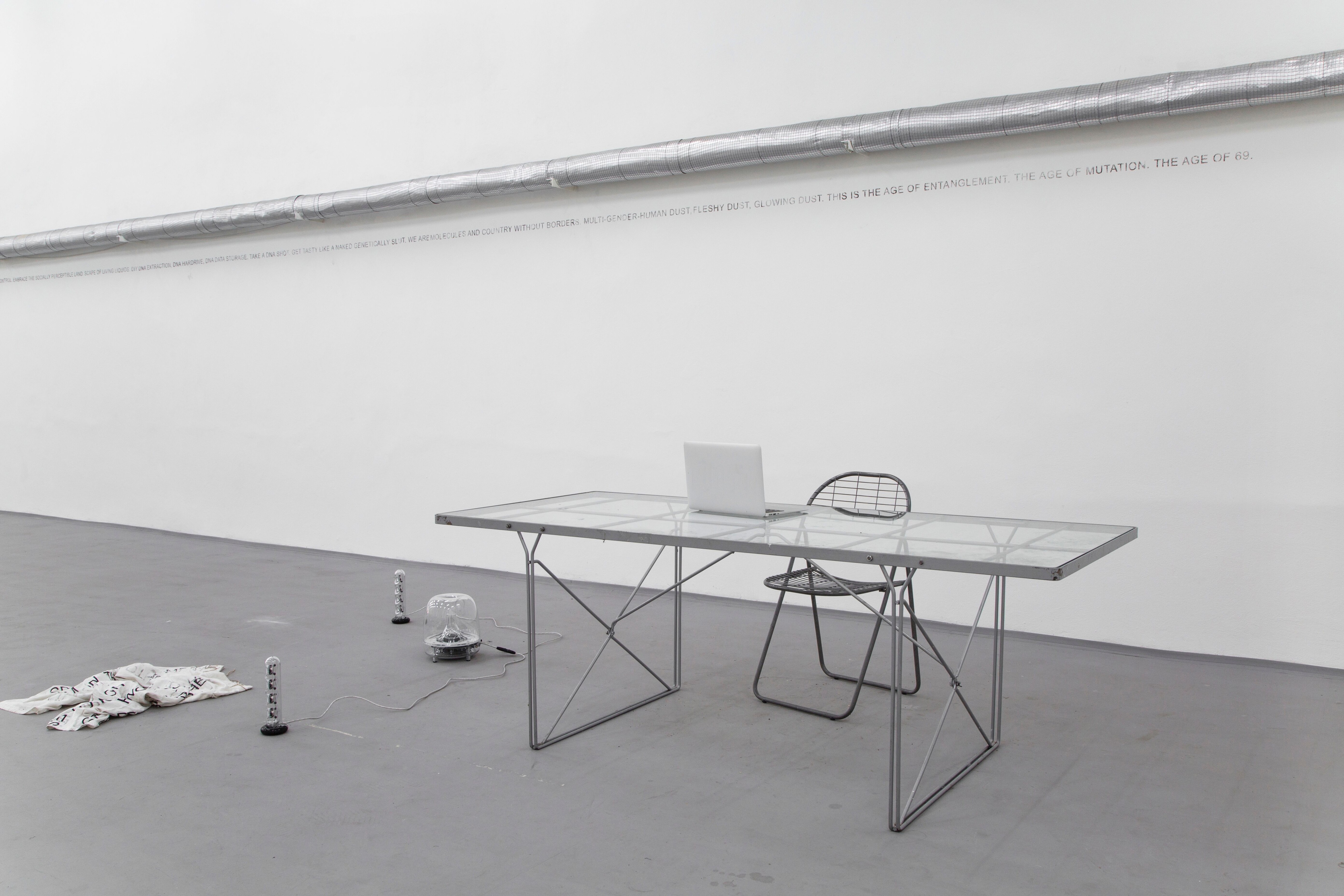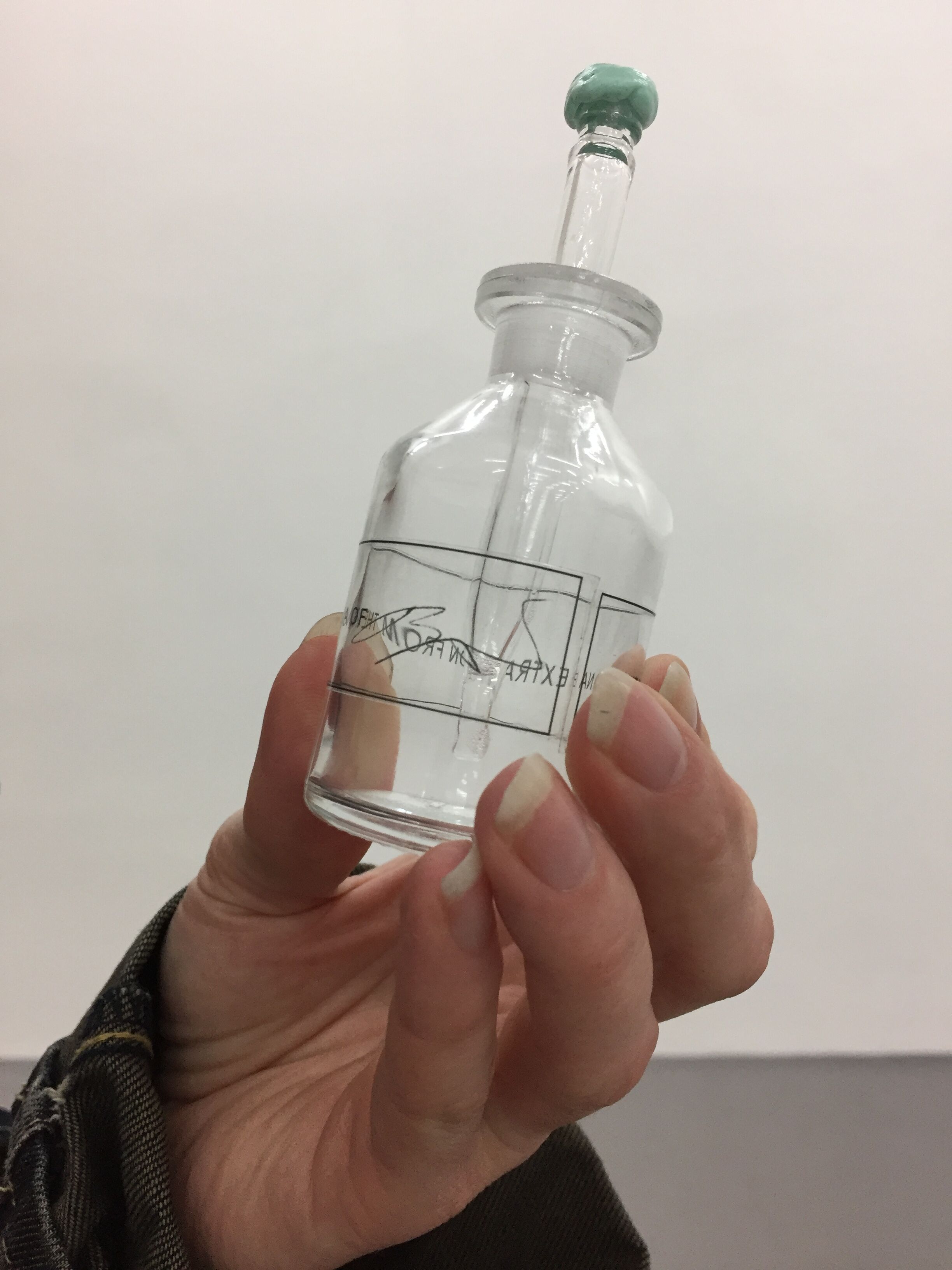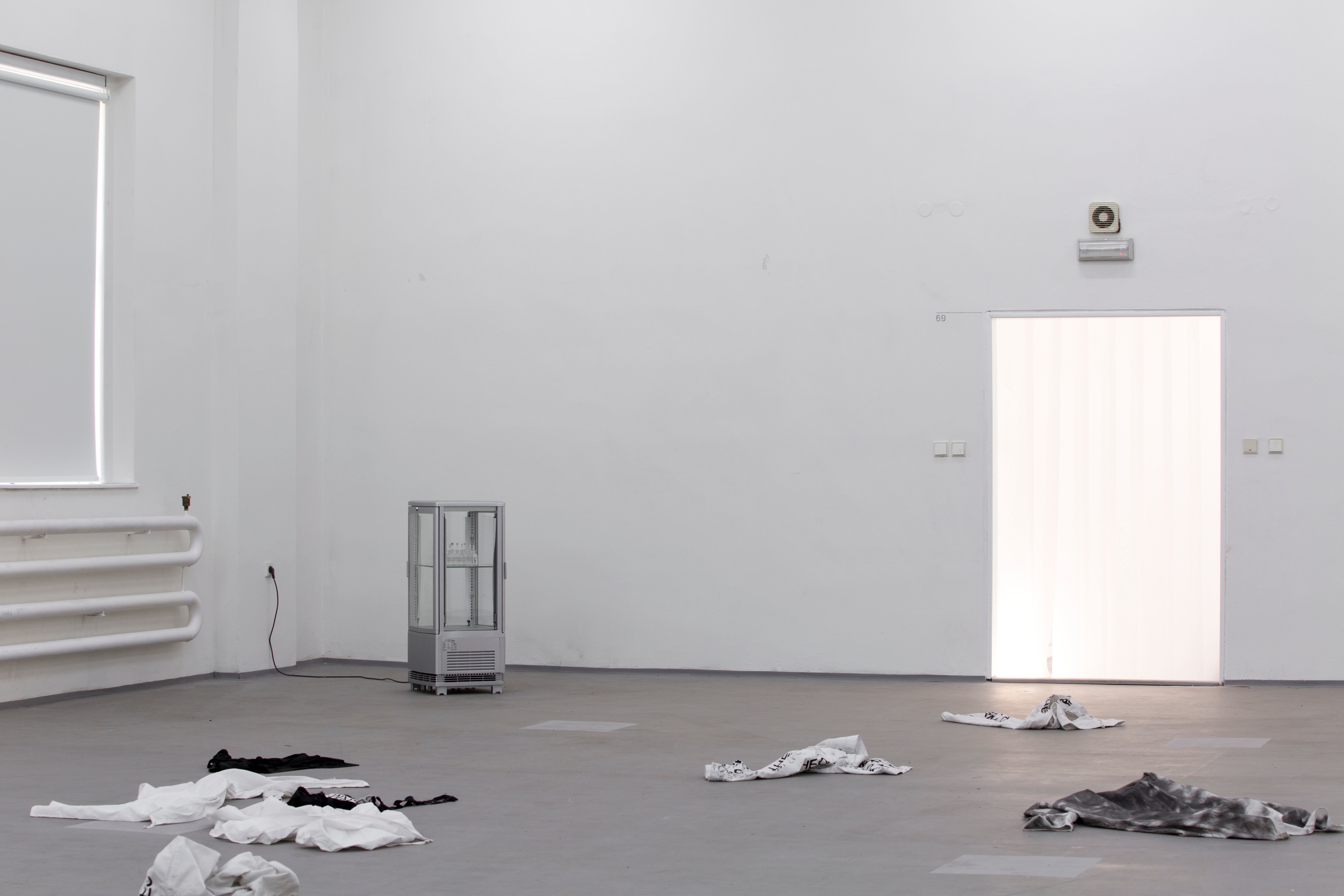 WELCOME TO THE WORLD OF 69
HUMAN MESH, FOLDING ORGANISMS, INCORPORATED FLESH.
BIO HACK THE SPACE WITH YOUR BODIES. MAKE IT FLUID. MAKE IT WET AND STICK.
WE SEE WITH OUR MOUTHS. WE CREATE WITH OUR MOUTHS.
JOIN US WITH POLITICAL BIOMOLECULAR SPIT!
PERPETRATE, PERMUTATE, PERFORATE. INVADE.
REMOVE YOUR BIOCODES OUT OF POLITICAL CONTROL.
EMBRACE THE SOCIALLY PERCEPTIBLE LANDSCAPE OF LIVING LIQUIDS.
DIY DNA EXTRACTION, DNA HARDRIVE, DNA DATA STORAGE.
TAKE A DNA SHOT. GET TASTY LIKE A NAKED GENETICALLY SLUT.
WE ARE MOLECULES AND COUNTRY WITHOUT BORDERS.
MULTI-GENDER-HUMAN DUST. FLESHY DUST, GLOWING DUST.
THE AGE OF ENTANGLEMENT. THE AGE OF MUTATION. THE AGE OF 69.
More at VOGUE PL:
https://www.vogue.pl/a/slowianskie-dna-sztuka-gorowskiej-w-pradze-i-nowym-jorku